Jeep Dealer near Bowling Green OH

Have you been searching for a versatile new vehicle? Well, there are few vehicles that provide as complete an experience as a Jeep vehicle will. Numerous models and trim levels to choose from also give you the chance to customize your driving experience.
How can you find a Jeep vehicle? Check out at our Jeep dealership near Bowling Green, OH. We've got you covered at Findlay CDJR with a number of different Jeep vehicles available.
Jeeps near Bowling Green OH
At our dealership near Bowling Green, OH, we have stocked our inventory with a variety of Jeep vehicles. While these Jeeps are all different, they are all sure to provide you a durable and tough experience on the roadways.
Some of our popular models include:
Jeep Grand Cherokee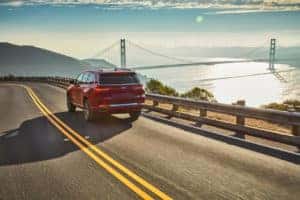 The Grand Cherokee is a great SUV if you're looking for great size and power. Inside the cabin, you will have 105 cubic feet of passenger volume and 36.3 cubic feet of cargo volume, allowing you to seat up to five while storing luggage, gear, and more.
Under the hood of this vehicle is a 3.6L V6 engine equipped to produce 293 horsepower and 260 lb-ft of torque. This will come in handy, especially if you run out of room on the interior, as you will be able to tow up to 3,500 pounds.
Jeep Cherokee
Another versatile SUV option available to you from Jeep is the . This model could be for you if you're looking for a premium interior experience. The inside of this vehicle features Android Auto™ an Apple CarPlay® for premium connectivity.
Add in the 7-inch touchscreen display, and you'll be riding comfortably.
If neither of these options suit you, don't worry! Check out the rest of our Jeep vehicles online to find the model that matches your wants and needs.
Get Into a Jeep near Bowling Green OH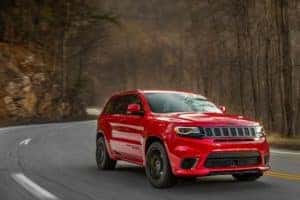 Once you settle on a Jeep model that suits you, you will have two options to explore in order to get into that vehicle. The first is pursuing a payment plan that makes it possible to buy the Jeep vehicle. The other option is to explore Jeep lease deals. One of the main benefits of leasing is the flexibility to explore new vehicles often, as you typically only lease a specific vehicle for a few years.
Either way, you will want to sit down with our finance team to get the process started. If you are unsure as to which option suits you best, ask one of our team members who will be happy to provide you with an informative answer that can help guide your decision.
Head online to learn more!
Jeep Service near Bowling Green OH
We've also got you covered at our Jeep dealership with our premium . Our team of highly experienced automotive technicians will be ready and waiting to help, should something misfire with your Jeep.
Whether it is something minor, like an oil change, or something that requires more attention, like a transmission repair, we have got you covered.
We also run a number of service specials. Head online to see if we're currently offering any that could help you get the service you need!
Explore Bowling Green in Your Jeep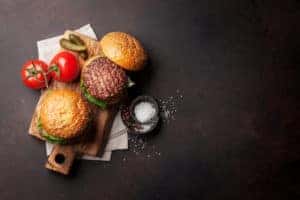 Now that you know we have you covered, you will want to begin exploring Bowling Green, OH, in your new Jeep. Luckily, there are plenty of places to check out. If you're looking to head outside, either Otsego Park or Simpson Garden Park would make for great explorations.
If you're a foodie, Bowling Green has plenty of great places to try. Easy Street Cafe and Beckett's Burger Bar, for example will provide you with a meal that is sure to leave your palate feeling cleansed.
No matter where your interests lie, the area is sure to offer something exciting for you to do–you're just a Jeep ride away!
Tour a Jeep Vehicle Today
Now that you know a bit more about our inventory and our process at our Jeep dealership near Bowling Green, Ohio, it could be time to come in for a tour and take a test drive. online or in store at Findlay CDJR to start browsing our inventory today!