Used Car Dealer near Marion OH
Hey there, pre-owned vehicle aficionados! Are you on the hunt for your next favorite set of wheels? If so, we've got good news for you… You've definitely come to the right place. Welcome to Findlay Chrysler Dodge Jeep Ram (CDJR)—we're your certified used car dealer near Marion, Ohio, and we want to help drivers like you find a ride that you love.
From extensive variety to additional services, we're happy to showcase everything we have to offer. Read on for more information.
Our Pre-Owned Inventory
When you arrive on-site, the first thing you'll notice is our extensive pre-owned inventory. We have choices for drivers of all kinds, whether you're looking for something larger, more compact, or with tech that truly excites. What does your ideal model look like?
If you talk to our team about it, they'll help you find the one that stands out in your mind's eye. But if you don't have anything particular in mind, that's fine, too. We have an assortment of options, big and small.
Maybe you're searching for something spacious to carry your adventuring equipment. In that case, try out our used Jeep Cherokee, or maybe the Ram 1500. In both, you'll find power that lives up to its name, and enough room for passengers and gear alike. If you're looking for something more compact, check out the Dodge Charger.
No matter what, there's sure to be something you love on our lot.
Used Car Service Center
Once you've got your hands on the used car you've been dreaming of, our teamwork doesn't stop there. As you know, routine maintenance is a necessary pit stop on your driving journey, and our team is happy to provide you with that, too.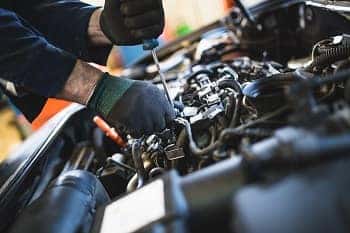 At our used car service center, some of the maintenance we offer includes:
Oil and transmission fluid changes
Tire rotation and pressure checks
Battery tests
There's more to it than that, though. You know how your car feels better than any other, so if you notice something different about how it feels behind the wheel, talk to us about it. Maybe an unfamiliar dashboard warning light appeared—whether or not that's the case, we'll work with you to diagnose the root of the issue.
You'll be back on the road before you know it.
Take a Drive Around Marion
Now that you've got your hands on a great new-to-you ride as well as a service center to support you, the next step is easy… Take it out for a spin! Explore the roads around Marion, and really get to know your used set of wheels.
If you're looking for a dose of history and a local landmark, swing by the Harding Memorial. The columns stand tall and beautiful, regardless of the weather, and you can take a walk around the area. If that's not your cup of tea, though, park your used car and set out into the wilderness. The Marion Tallgrass Trail is great for an outdoor adventure.
Shop Used Cars With Us
Now that you've read all about what our team at Findlay CDJR has to offer, you know who to call when it's time to get your hands on a pre-owned vehicle. We're proud to be your go-to used car dealer near Marion, OH, and we want to help you find the right set of wheels for you.
Don't wait to get your dream ride. Come visit us in person and schedule a test drive in one that catches your eye!