7 Places for Outdoor Family Fun in Toledo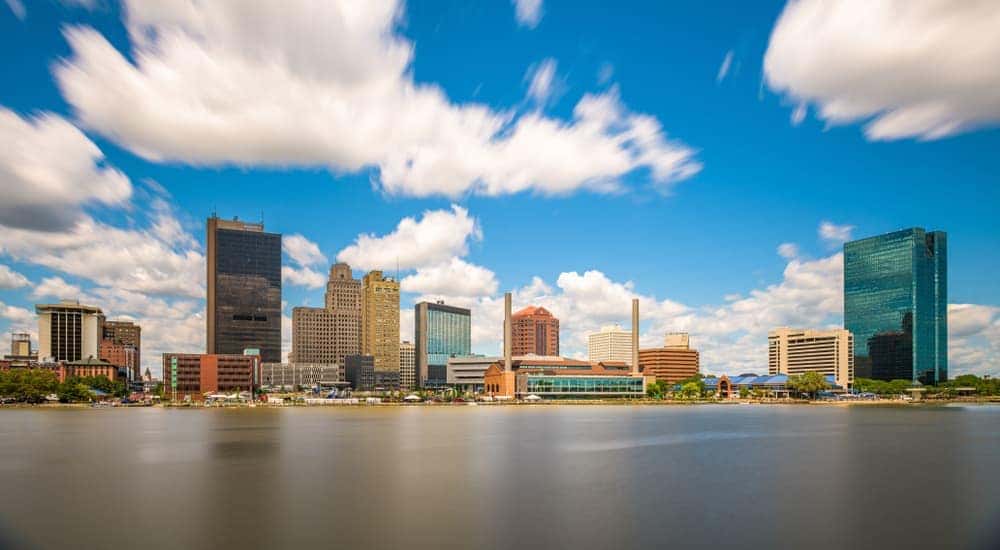 Due to current health concerns, please be aware locations may have restrictions.
Toledo, OH, is overflowing with outdoor fun for you and your family. Whether your kids love animals, gardens, fossils, art, or just following a trail, you can find an endless array of activities to keep your kids busy for days. Pack up a picnic or plan to grab some food on the go, and you can make a day of fun out of any one of these outdoor spaces in Toledo. And if you have little ones still riding in a stroller or wheelchair, don't worry; there are activities to accommodate them, too. Toledo is the place for anyone and everyone to have fun, and we at Findlay CDJR have compiled a list of the seven best outdoor places to visit while you're in town. So, let's take a look at these great places!
#1 Toledo Zoo
Almost any child loves a good zoo, and what could be better than a zoo that participates in saving endangered animals? The Toledo Zoo offers visitors an opportunity to see over 10,000 animals from over 720 species, and they represent animals from all over the globe. From rainforests to icy climates, animals from almost anywhere in the world are housed at the zoo in habitats that provide healthy and enriching environments to help conservation efforts. For those with soft hearts, you can "adopt" animals at the zoo to help fund their care, or donate to causes that help preserve natural habitats in the wild. And some days, there are special programs for you and your children to participate in at the zoo. There is so much to do and explore that you may even want to designate a whole day to this visit!
#2 Maumee Bay State Park
With a wide diversity of places to visit and things to see, Maumee Bay State Park is a quintessential spot to take the family in the Toledo area. On the shore of Lake Erie, Maumee Bay is part of one of the largest bodies of freshwater in the world. Along the shores are vast prairies teeming with ecosystems that now thrive with conservation efforts in the park. When you take your family to the park for a visit, you can follow the trails through the grassy lands to spot local wildlife or go to the nature center to learn about the animals before you seek them outdoors. The opportunities for fun and learning are practically endless.
Additionally, Maumee Bay offers opportunities for picnics, swimming, boating, hiking, golfing, and camping, and has nature programs to learn about the plants and animals of the park. The history of the park is also interesting for those who enjoy learning about the natural world. Ohio State Parks are free, and there are miles of the park to explore.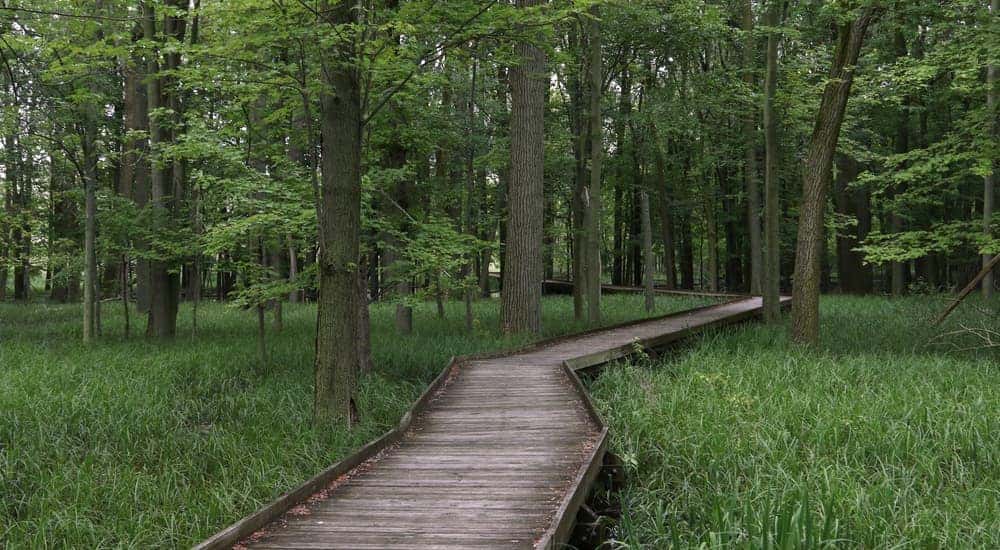 #3 Wildwood Preserve Metropark
Every kid will delight in skipping along the wooded paths and boardwalks in Wildwood Preserve, one of many Metroparks in Toledo. Wildwood Preserve Metropark, in particular, is one of the most-visited Metroparks with roughly 493 acres of land full of trails and wildlife. Once an estate, Wildwood still maintains the home now known as the Manor House, where tours are conducted. However, the trails are the main attraction at this park. Whether you need a boardwalk trail for strollers or wheelchairs, a quiet footpath through the woods, a grassy path through the prairie, or even a paved bike trail, you can find it at Wildwood Preserve Metropark.
#4 Toledo Botanical Garden
Even though it might take a unique child to enjoy a garden, there are those kids out there who love to go outside and investigate plant life. And for those children, the Toledo Botanical Garden is perfect. Then again, if they aren't excited by the plants, they may enjoy the sculptures and paths while you, the parent, are soothed by the flowers. Toledo's Botanical Garden is home to 60 acres of cultivated plants, cared for by horticulturists and volunteers. And there is an urban agricultural center on the grounds that helps to support more than 125 community gardens of the Toledo region.
Visiting the botanical gardens is free to the public, and walkways should allow strollers or wheelchairs to access the park. There are plenty of things to see, like the Artisanal Village, full of sculptures, water features, bridges, and thoughtfully planned landscapes to capture the eye. This is a gem of Toledo and deserves a visit either with or without the kids.
#5 Fossil Park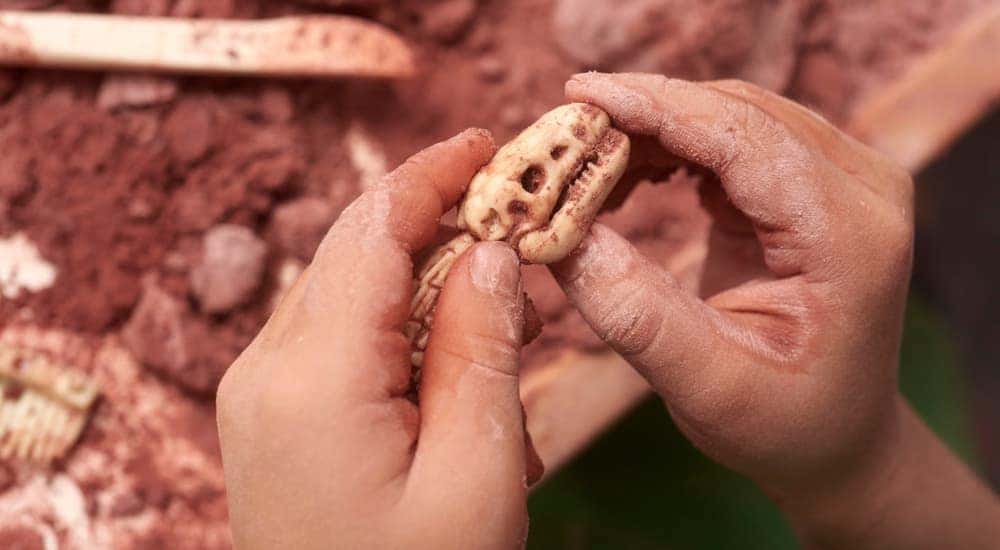 For the kids who love the science of our natural world, fossils are exciting discoveries. Children often love to explore the world of creatures from the past, and what better way to do it than to find fossils in one of only two Devonian Era archeological dig sites in the world? Take your kids to the Fossil Park, and give them an adventure to remember. They get to pull fossils out of the ground, dating back 375 million years, and take them home! You will need to read the website for details about what to bring and how to plan for your visit, but few children will turn down a visit to a dig site that allows them to find their own fossils.
All of the park activities are free of charge, including hunting fossils and parking, which is possibly the best deal of the century if you have kids who would enjoy this park. There are facilities at the park, and it is accessible for strollers and wheelchairs. Fossil hunting requires a reservation in advance, and is open only on weekends, but there is also a trail if you wish to just visit without digging.
#6 Toledo Museum of Art Sculpture Garden Tour
This may be a spot more suited to older children or could be an excellent place for parents of babies or toddlers still being pushed in a stroller, but the Toledo Museum of Art Sculpture Garden Tour is a fun way to get outside to view art. In the Georgia and David K Welles Sculpture Garden, you will be able to see 25 works of art amongst the gardens and pathways on a guided tour offered by a museum docent. If you feel this may not be your child's cup of tea, you can instead take them to stories on the front steps or view the public glass blowing demos.
#7 Ottawa National Wildlife Refuge
If your kids love birds, the Ottawa National Wildlife Refuge has ten miles of trails, field guides to help you navigate, and plenty of landscape along Lake Erie's shore to explore. This refuge has been cultivated by the Federal Wildlife Service and is maintained as national public land. Bald eagles are known to nest here, as well as many other types of birds that feed on the fish in the lake or the bugs in the swamp. Bring a pair of binoculars and a bag lunch to spend the day at this refuge located about 15 miles north of Toledo, and potentially catch a glimpse of the many species of birds that call this place home.