Local Spotlight: Children's Mentorship Connection

In the great state of Ohio, there is an innumerable number of children who need help. It can be hard for a parent or guardian to find the right place where their child can receive the best of care. Many in the area turn to the Children's Mentorship Connection in Findlay, OH. You can be sure that your son or daughter will be seen as a whole person and receive only the absolute best of care.
---
A Helping Hand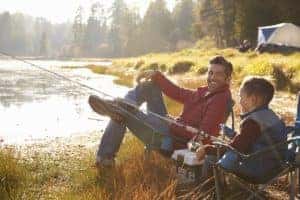 In the 1970s, Children's Mentorship Connection was first established as a Big Brothers Big Sisters Agency. In 2004, as part of disbanding from the BBBS affiliation, they decided to rebrand the name and become independent. It's their goal to provide services to children—primarily of single-parent homes—in order to help them achieve their goals, grow as people, and overcome even the toughest of life's obstacles. They provide children with an appropriate mentor who can be there for them to go fishing, to carnivals, the movies, to see a football game, or attend a dance recital. You'll find that the people in charge of the facility put applicants through a rigorous and detailed process in order to perfectly match the child with the adult whose interests and personality are somewhat paralleled. They make sure all children feel safe, respected, loved, and appreciated, regardless of what they have been through in life.
---
Caring Professionals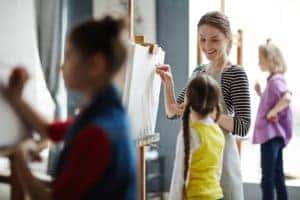 When first getting introduced to the Children's Mentorship Connection, you'll become familiar with Stacy Shaw, the Executive Director of the organization. She got her start nearly thirty years ago by working for a private foster care center and has worked tirelessly since to best serve children in need in the Findlay area. She's in charge of all the top-notch case managers who help in facilitating the needs of boys and girls in search of an adult who can provide the personal touch that they need. The success stories have been truly amazing. Some youngsters feel a bit apprehensive when first being paired up with a total stranger, but these brave men and women have stepped up to the plate, given these kids their space and time, and ultimately, they become an inseparable pair; they go biking, they do cookouts, go shopping, and sometimes they just watch TV together. Ultimately, it's about finding a bond between child and adult and filling a void in the child's life that is missing something deeply important and fulfilling. If you're interested in becoming a mentor and are looking for some things to do with your newly-paired child, the staff can help you figure out a few things to start off, so that you can feel comfortable getting to know each other during that beginning period. This is a beautiful business that cares about the youth in the surrounding community, and if you decide to help out a kid in need, you'll soon discover that becoming a mentor is one of the most rewarding things you can do in life.
---