The Fourth Generation Ram 1500 – The Best Used Truck?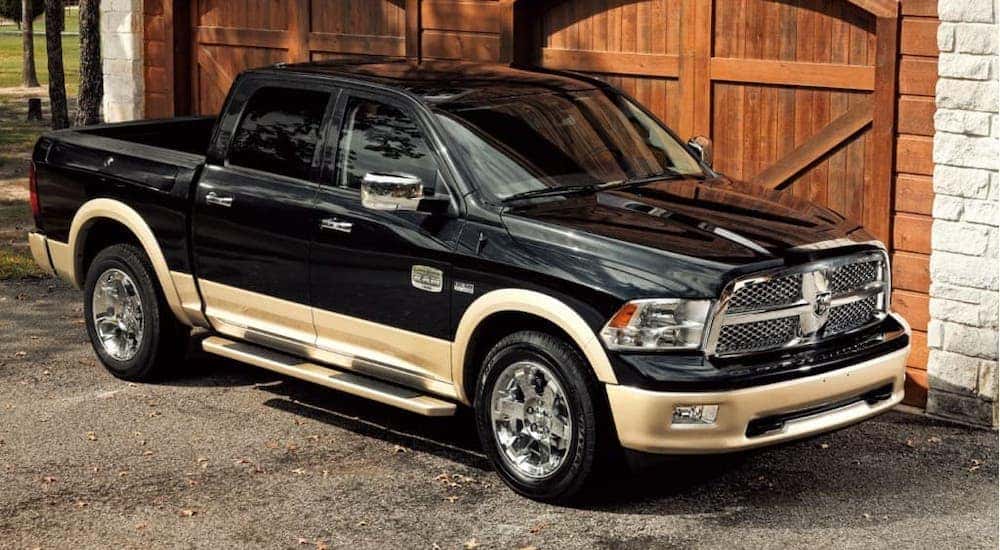 Are you looking at used trucks for sale? A used fourth-generation Ram 1500 is one of the best choices out there. While it may not be the top-selling or most powerful truck on the market, it stands out from the pack with a number of unique features that make for comfortable driving both on the road and off the road. Currently, the Ram 1500 is on its fifth-generation (also known as the DT model), which was released for the 2019 model year. However, the recent release of a new generation can mean better deals on used trucks from the previous generation. And while it may have been superseded, the fourth-generation Ram 1500 (or DS model) is still a highly capable vehicle that no truck owner would be disappointed to drive. So buckle up and let us at Findlay CDJR in Findlay, OH, dive into what you need to know when shopping for a used fourth-generation Ram 1500.
Years Of the Fourth-Generation
The first bit of information to keep in mind is what model years to look for in your search. The fourth-generation Ram 1500 was initially introduced for the 2009 model year and was technically phased out after the 2018 model year, so those are the years to keep in mind. However, this model is actually still in production as the Ram Classic and will remain in production alongside the new fifth-generation Ram 1500 for the foreseeable future. While the 2019 and 2020 model year Ram Classic trucks are not yet found among the used vehicles for sale in any real numbers, this continued production means that, in the future, the fourth-generation Ram 1500 will have a better supply of parts and accessories than a used truck that is already out of production today. But let's get to looking at what today's used market has to offer.
Class-Leading Advanced Suspension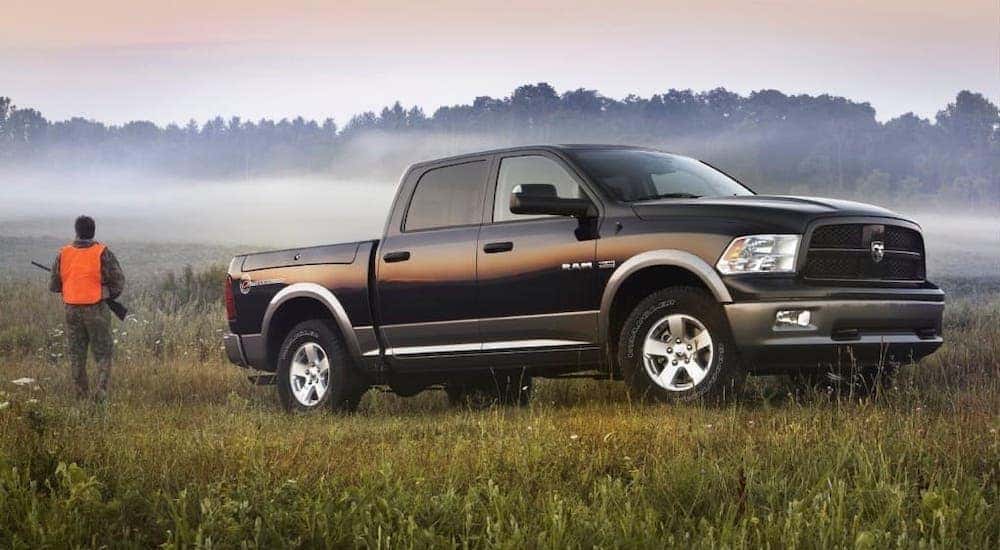 While the fourth-generation Ram 1500 is an all-around capable truck, it has a few features that set it apart from even newer models from other manufacturers. Foremost among these is its coil-spring rear suspension system. First introduced for the fourth generation and carried on into the current fifth-generation, this setup is unique to Ram trucks and makes for a smoother and more comfortable ride than the traditional leaf-spring rear suspension that is found in almost every other truck.
However, unlike the coil spring independent rear suspension found in the car-like Honda Ridgeline, the Ram 1500 continues to use the solid rear axle expected of a truck. This means that it offers not only superior ride quality but also a high tow rating of over 10,000 pounds. Altogether, this combination makes the fourth-generation Ram 1500 ideal for anyone looking to use a truck as their daily driver while retaining the ability to do real work when needed.
For the 2013 model year, this already top of the line suspension was further improved with the addition of an optional air suspension system. When equipped with this system, the fourth-generation Ram 1500 has a self-leveling feature that allows it to adapt to the load. It also gives the driver 4 inches of ride height adjustment, allowing the truck to be raised for off-road driving or lowered for highway driving or easy loading and unloading. Altogether, this system makes the already excellent fourth-generation Ram 1500 even better, and drivers shopping for a used truck for sale should try to test drive one with air suspension.
Convenient Storage and Modern Tech
But its innovative suspension is not the only reason to look at a used fourth-generation Ram 1500. For instance, the 2009 Ram 1500 was the first model to introduce the convenient RamBox storage system, which integrates lockable storage compartments into the sides of the truck's bed. For drivers who routinely carry small items in their truck, the optional RamBox setup is an excellent way to keep these items secure, organized, and out of the way. But even if you cannot find a used truck with the RamBox system, or find that it takes up too much room in the bed, the fourth-generation Ram 1500 also includes plenty of interior storage boxes under the rear seats. These features and more, continue to make the fourth-generation Ram 1500 one of the most convenient trucks on the road even a decade after it was first introduced.
And while an older truck will never have all of the advanced technologies found in a brand new model, the fourth generation Ram 1500 was advanced enough for its day that a used model does not feel outdated, even today. This is especially true of trucks produced after the 2013 model year refresh, which introduced modern features such as keyless entry, push-button start, and touch screen infotainment. Indeed, the optional 8.4-inch touchscreen found in these trucks is still larger than the screens in many 2020 model year vehicles. However, drivers who want modern smartphone integration through Apple CarPlay and Android Auto will be disappointed unless they can find a used 2018 or newer truck for sale.
Plenty of Power (and Diesel as Well)
But the fourth-generation Ram 1500 is not just a collection of gimmicks and electronics; beneath its unique features, it is an undeniably powerful truck that can easily accomplish the toughest tasks. When first launched for the 2009 model year, the Ram 1500 had three engine options. The base engine is a 3.7L V6 that produces 215 hp and 235 lb-t of torque, making for a reasonably capable option for daily driving and light work. However, drivers desiring a little more power should look for one of the two V8 options. These consist of a 4.7L with 310 hp and 330 lb-ft of torque or a 5.7L HEMI with 390 hp and 407 lb-ft of torque. However, the engines in the early trucks were paired with older four-speed or five-speed automatic transmissions.
But the 2013 model year refresh brought some significant changes to the powertrain options in the fourth generation Ram 1500, making it more powerful and more efficient. To begin with, the 3.7L V6 was eliminated in favor of a new 3.6L Pentastar V6, producing 305 hp and 265 lb-ft of torque. Further, both the base and top engines were offered with modern eight-speed automatic transmissions for a smoother and more efficient ride.
For 2014, the middle V8 engine option was also dropped now that the more powerful V6 had rendered it somewhat superfluous and replaced by a 3.0L turbodiesel producing 240 hp and 420 lb-ft of torque. This made the Ram 1500 the first truck in its class to offer such an engine, which is yet another point in its favor for drivers choosing between the many used trucks for sale.
A Compelling and Complete Package
Altogether, the fourth-generation Ram 1500 is one of the most compelling options on the used truck market. While there may be other half-ton trucks that outperform it in certain areas, as a complete package, it is remarkably well rounded and compares favorably to even some more recent vehicles from other manufacturers. With powerful engine options, peerless ride quality, convenient features, plenty of technology, and an upscale look and feel, a well-equipped fourth-generation Ram 1500 is probably the best used truck for sale today.